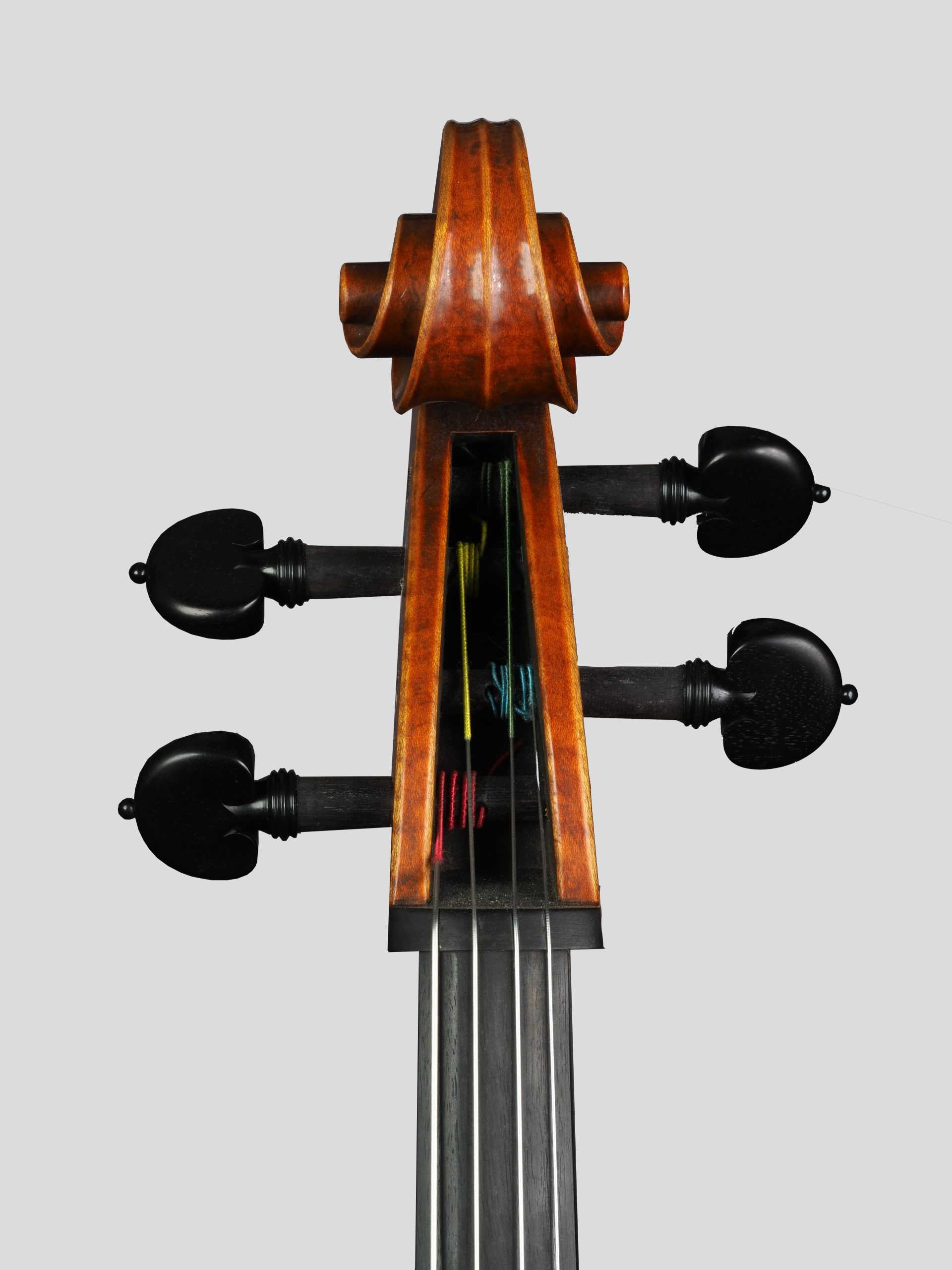 Diplomas
Degree of Master in Music, Royal College of Music, Stockholm.
Degree of Bachelor in Fine Arts, Linnaeus University, Växjö.
Tours
Major Swedish artists – Ola Salo, Hello Saferide/Annika Norlin, Lars Winnerbäck, Carola, Weeping Willows, Maia Hirasawa, Elin Ruth Sigvardsson, Oskar Linnros, Loreen, Sanna Nielsen, Molly Sandén, Rikard Wolff,  Jonathan Johansson.
Theatre
Ghost (Chinateatern, Stockholm), Lilla stora livet (Riksteatern), American Idiot (Cirkus), Dracula (Uppsala Stadsteater), Henrik Dorsin – Näktergalen från Holavedsvägen (Scalateatern), Romeo & Julia (Göta Lejon), Jag, William (Stockholms Musikteater Ensemble).
Studio
Studio recordings include songs by Tove Styrke, Håkan Hellström, Ane Brun, Weeping Willows, Maia Hirasawa, Kleerup/Robyn, Marit Bergman, Ola Salo, Hello Saferide, Jonathan Johansson, Jennie Abrahamsson, and many more. 
I was born in Kristinehamn, Sweden, 1982. My life with the cello started in 1987, at local Suzuki provider ABF. 2001–2003 I studied at the classical music program at Bollnäs Folkhögskola for Per Helders, and thereafter got my Degree of Master in Music from the Royal College of Music in Stockholm 2003–2008. Cello studies for prof. Elemér Lavotha.
Trained in the classical music tradition, I have since 2007 worked full time as a freelance musician in all genres. Pop music in particular, where I have made a space for myself as a cellist/multi-instrumentalist with the electric bass as my primary aside. Throughout my career, I have toured and performed live, in the studio and on TV with many of Sweden's most well known and loved artists. 
In 2022 I received a work scholarship from the Swedish Arts Grants Committee and am currently expanding her work into writing and producing music. I am also a year away from finishing my second master's degree, in fine arts/creative literary writing.
cecilia@ceciliacello.com
+46 70 365 79 85
Maceli produktion Essinge brogata 4 Stockholm